Free Shipping on orders over 400 EGP*
100% Satisfaction Guarantee or your money back
Looking for a powerful Natural Protective serum! Natavis Vitamin B3 Serum is the right choice to reduce the appearance of breakouts, irritation and aging concerns.
Natavis Vitamin B3 Serum is packed with unique and well-selected natural skin-friendly ingredients that reduce redness and blotchiness, help control acne through regulating sebum's production, promotes collagen production, strengthen skin's protective barriers and minimize the appearance of enlarged pores for a healthy youthful and radiant complexion.
Ingredients:
Vitamin B3
Hyaluronic Acid
D-panthenol
Vitamin E
Aqua, Niacinamide, Glycerin, Aloe barbadensis (Aloe Vera Pure Juice), Rosmarinus officinalis Leaf Extract, Hibiscus Rose sinensis extract, d-panthenol, Sodium Hyaluronate, Dicaprylyl Ether, Tocopheryl Acetate, Xanthan Gum, Pentylene Glycol, Caprylyl Glycol, Persea Gratissima (Avocado) Oil, Lanvandula Angustifloia Oil, Olea Europaea Fruit Oil, Acrylates/C10-30 Alkyl Acrylate Crosspolymer, Linalool, Phenoxyethanol 
Apply a small amount onto cleansed skin allowing the serum to absorb completely. Follow with appropriate moisturizer.
1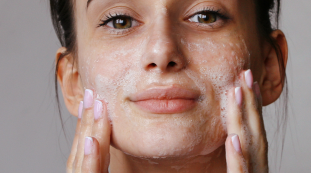 Clean your skin with a gentle cleanser
2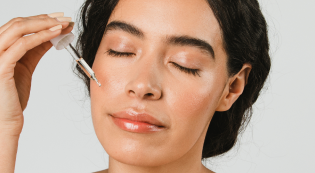 Apply 3:4 drops
3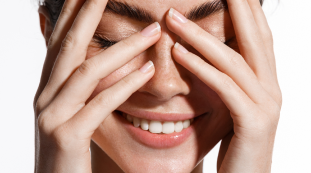 Gently massage your skin
Our Promise
We trust in our products and stand behind every purchase with your 100% satisfaction in mind. You can try our products with confidence, as at NATAVIS we believe the only promise to make, is a promise to keep.
Free Shipping
On orders over 400 EGP*
100% Satisfaction
Guarantee or your money back
Perfect for
All skin tones
add this to your cart and get this offer