Free Shipping on orders over 400 EGP*
100% Satisfaction Guarantee or your money back
DESCRIPTION:
Looking for a powerful Hydrating serum! Natavis Ultra-Hydrate Serum is the right choice for gaining a visible hydration action.
Natavis Ultra-Hydrate Serum is designed with unique Hydra-concept and well-selected natural skin-friendly ingredients that restructure the skin, addressing dehydration and the appearance of fine lines and wrinkles for a healthy and luminous complexion.
ABOUT THE PRODUCT:
Hydra-Concept Triple Action:
Natavis Ultra-Hydrate Serum is rich in powerful Moisturizing ingredients such as D-Panthenol (Pro-Vitamin B5), Sodium Hyaluronate, Aquaxyl and Glycerin that scientifically proven to deliver immediate and long term hydration for all-day moisture.
Hydrating Action
Natavis Ultra-Hydrate Serum Optimizes water reserves by boosting NMF (Natural Moisturizing Factors) and Hyaluronic acid that leaves the complexion endlessly plump and moist.
Natavis Ultra-Hydrate Serum Maximizes water circulation within the outer layer of skin that helps reduce the appearance of fine lines and wrinkle.
Natavis Ultra-Hydrate Serum reinforces skin barrier function by stimulating ceramides synthesis.
INGREDIENTS:
Pro-Vitamin B5
Sodium Hyaluronate
Aquaxyl
Aqua, D-Panthenol(Pro-vitamin B5), Glycerin, Sodium Hyaluronate, Aquaxyl (Xylitylglucoside (and) Anhydroxylitol (and) Xylitol), Propylene Glycol, PEG-40 Hydrogenated Castor Oil, Rosmarinus Officinalis (Rosemary) Leaf Extract, Camellia Sinensis Leaf Extract , Chamomille Recutita (matricaria) flower extract, Ginseng root extract, Calendula Extract, Cucumber Extract, Aloe barbadensis (Aloe Vera Pure Juice), Clove Extract, Primrose Extract, Tocopheryl acetate, Caprylyl Glycol, Argan Oil, Avocado Oil, Sweet Almond Oil, Phenoxyethanol. 
After cleansing, apply a small amount onto slightly damp skin allowing the serum to absorb completely. For best results, apply this product twice a day.
1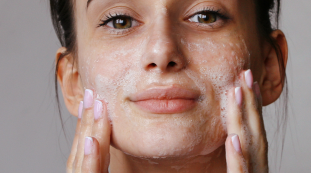 Clean your skin with a gentle cleanser
2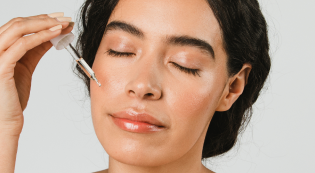 Apply 3:4 drops onto slightly damp skin
3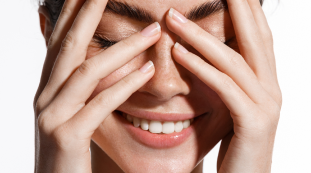 Gently massage your skin
Our Promise
We trust in our products and stand behind every purchase with your 100% satisfaction in mind. You can try our products with confidence, as at NATAVIS we believe the only promise to make, is a promise to keep.
Free Shipping
On orders over 400 EGP*
100% Satisfaction
Guarantee or your money back
Perfect for
All skin tones
add this to your cart and get this offer